Try our new website and Beta Android application
A new version of Triplinx is now available.
Website and Android App
Triplinx is now live with real-time information where available and a beta version of Android App (IOS will be coming soon). Real time transit departures are now included, along with easier access to information.
The new versions introduce integrated real time transit departure information throughout the site. At this time real-time updates are available for TTC (busses and streetcars only), HSR and YRT. Real-time information from other agencies will be added when the data is available.
You will also be able to find:
Next departures (real-time where available) by clicking on a stop on the map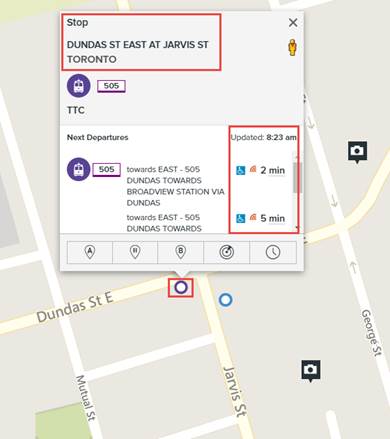 Real time information included in the trip planner, schedules, and stop finder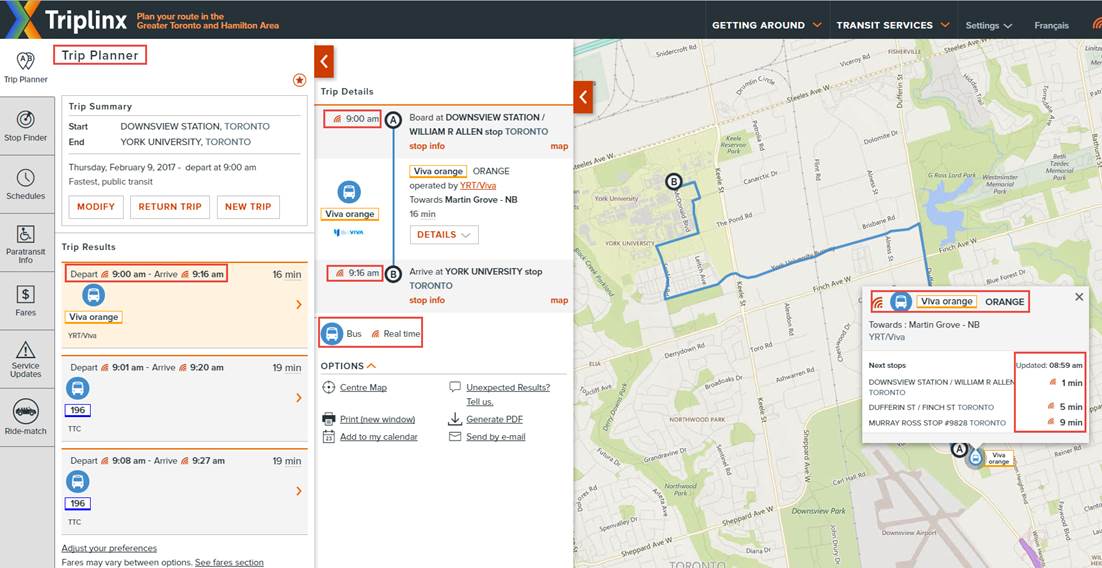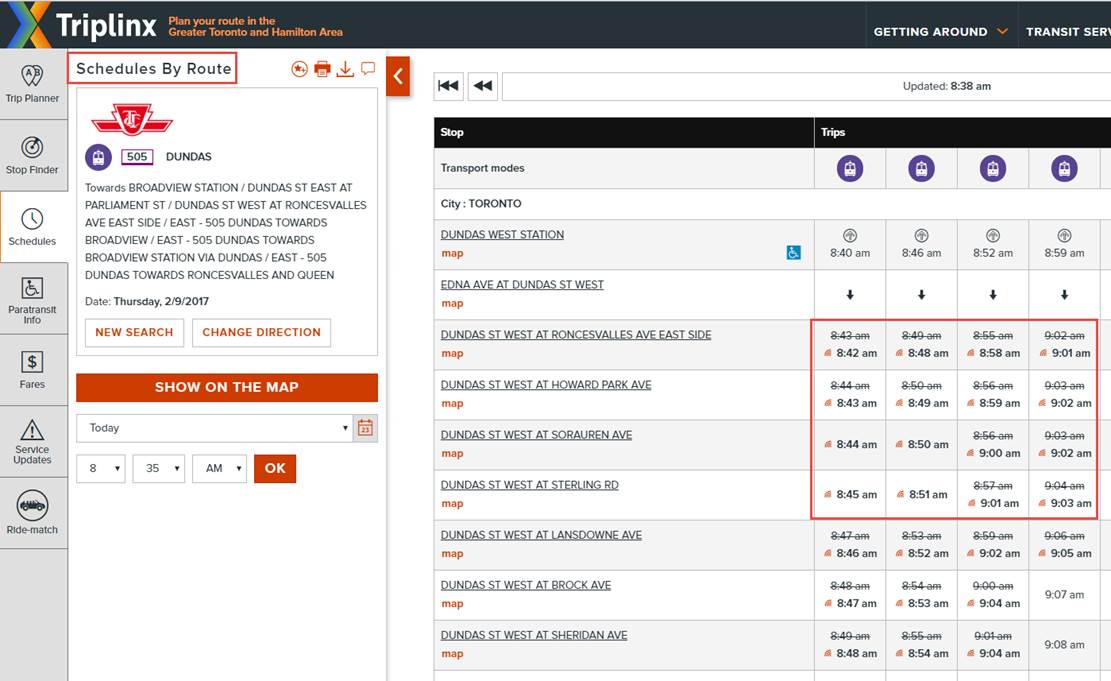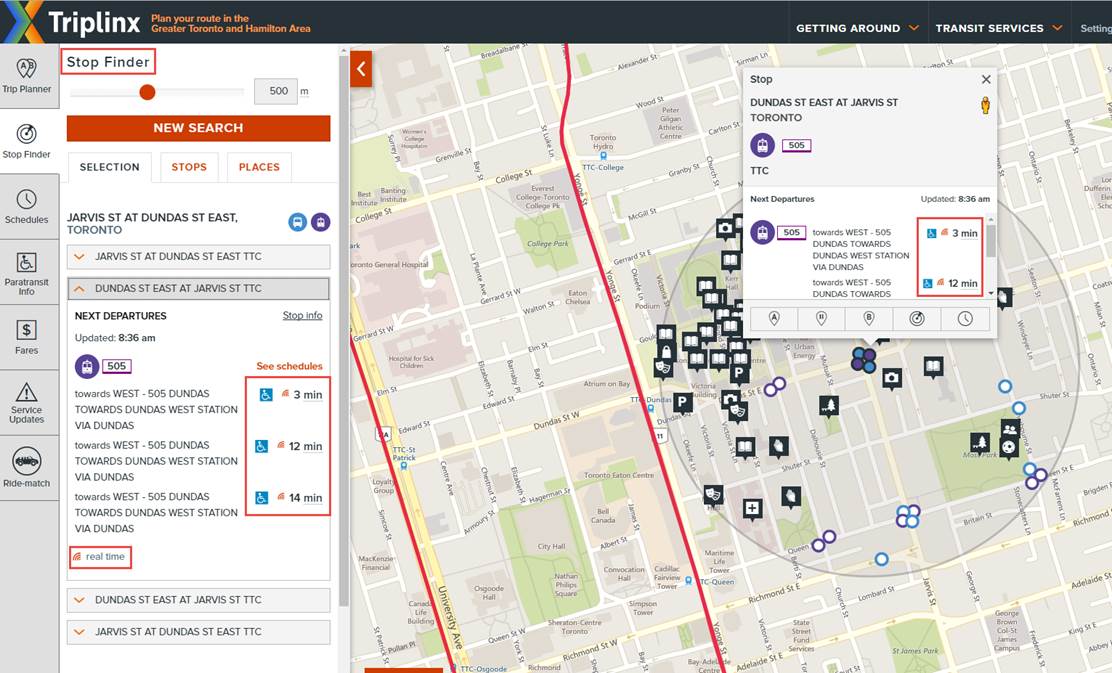 Routes near your current location using "Locate on the map"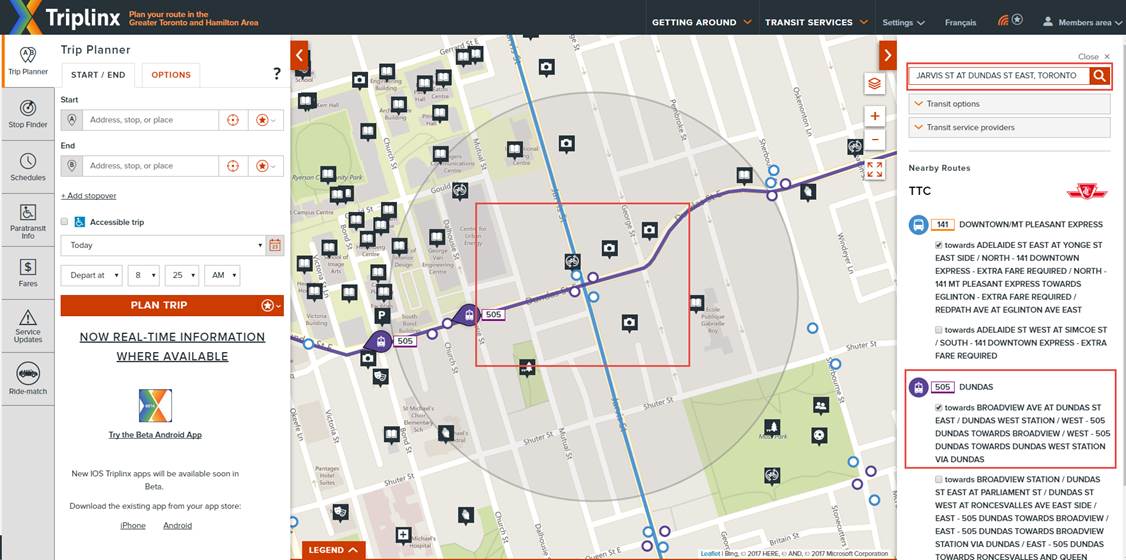 Convenient real time information for your personal favourites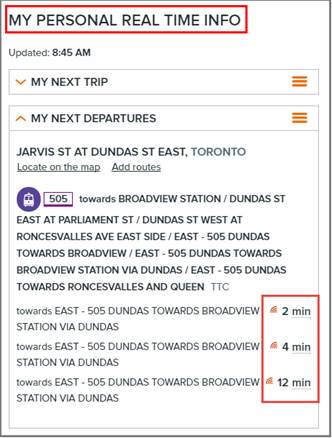 Improved presentation of stops and main routes on the map

"My favourites" lets you select the services and locations that you use most frequently and see this information most conveniently.
The Android App can be downloaded at: Triplinx Beta in Google Play https://play.google.com/store/apps/details?id=ca.metrolinx.triplinx&hl=en (opens in a new window).
You can provide your feedback on the Android App using the Survey in English, or Survey in French.
We look forward to your input and comments. Thank you!